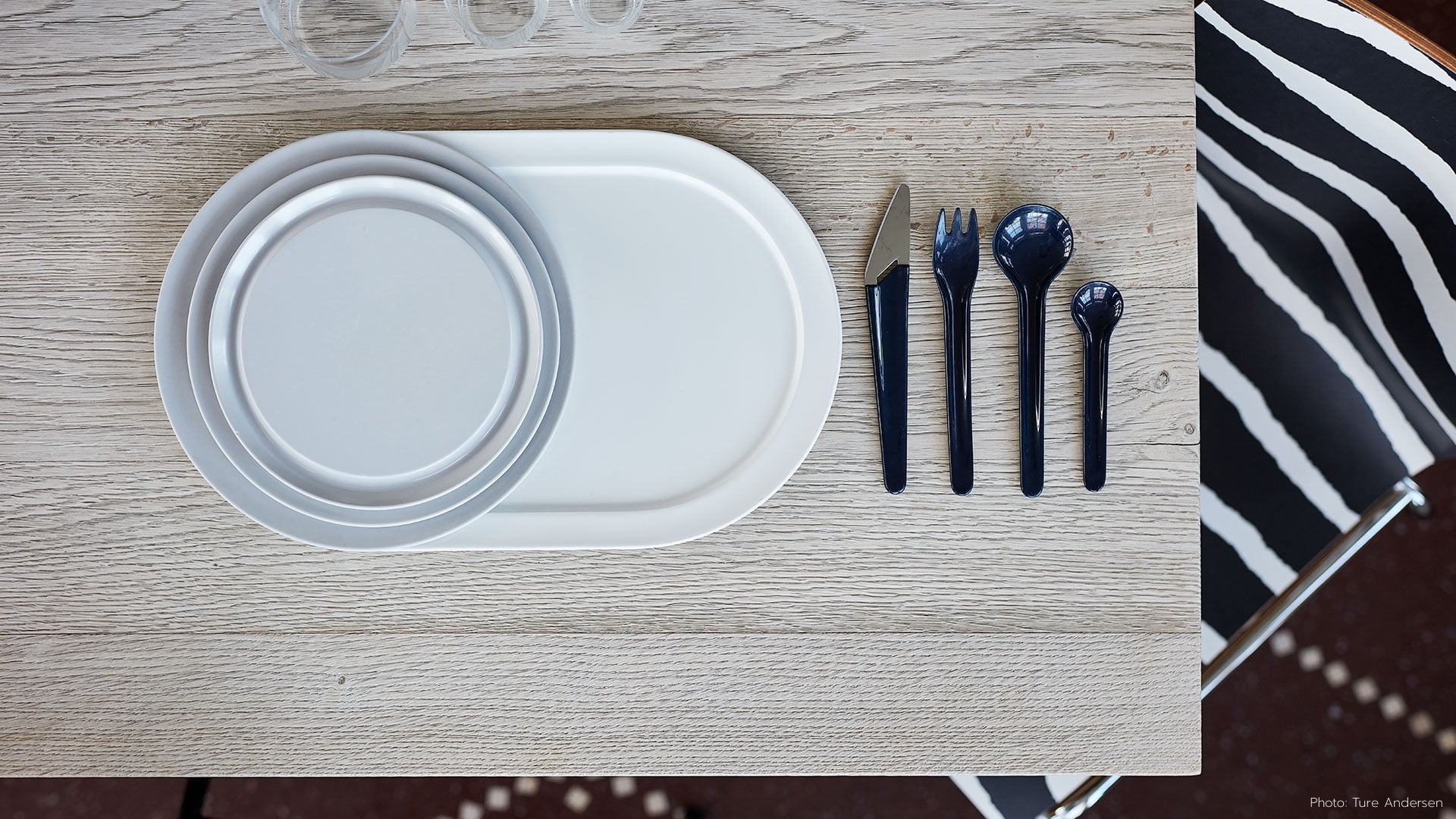 When Rosti asked for a new set of tableware in melamine, Erik Magnussen visited the company's canteen examining the used plates. The earlier glossy cutting face was scratched, which made the plates look worn out.
He asked the toolmaker to evenly copy the rough, used surface so the plates would stay nice in daily use. Leaving all but the cutting face glossy.
Photo: Finn Rosted
The melamine tableware resumes the ideas of Erik Magnussens Form679 and HANK services with few, multi usage parts. The cups stack and the handle is pinched on.
Plastic plates have many advantages in everyday life. They can stand much more than porcelain and faience.
The weak point in plastic cutlery is that the cutting edge doesn't last. Therefore, Erik Magnussen embedded a steel blade with laser cutting edge.
Erik Magnussen – the ceramist – used this tableware every day.