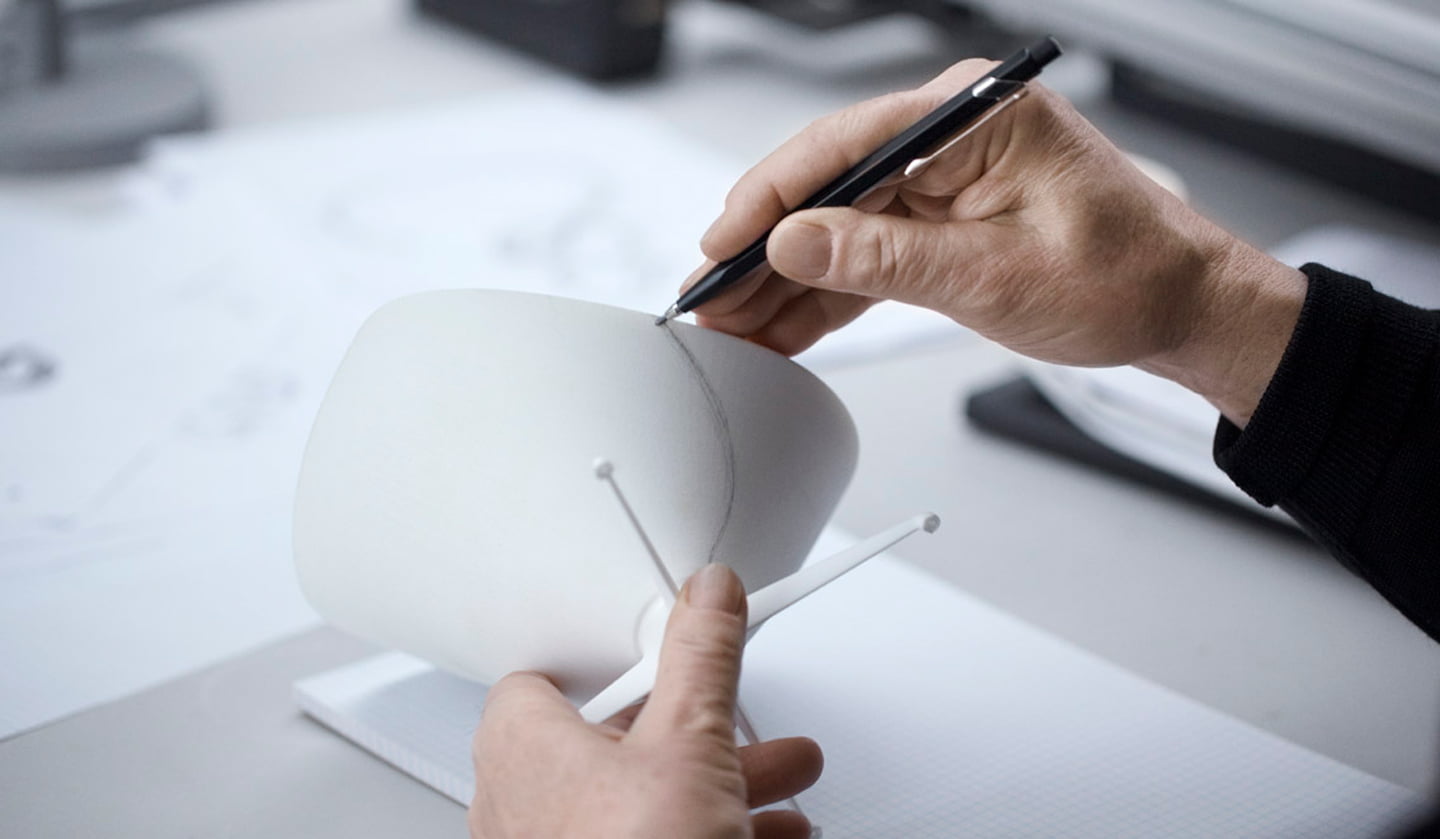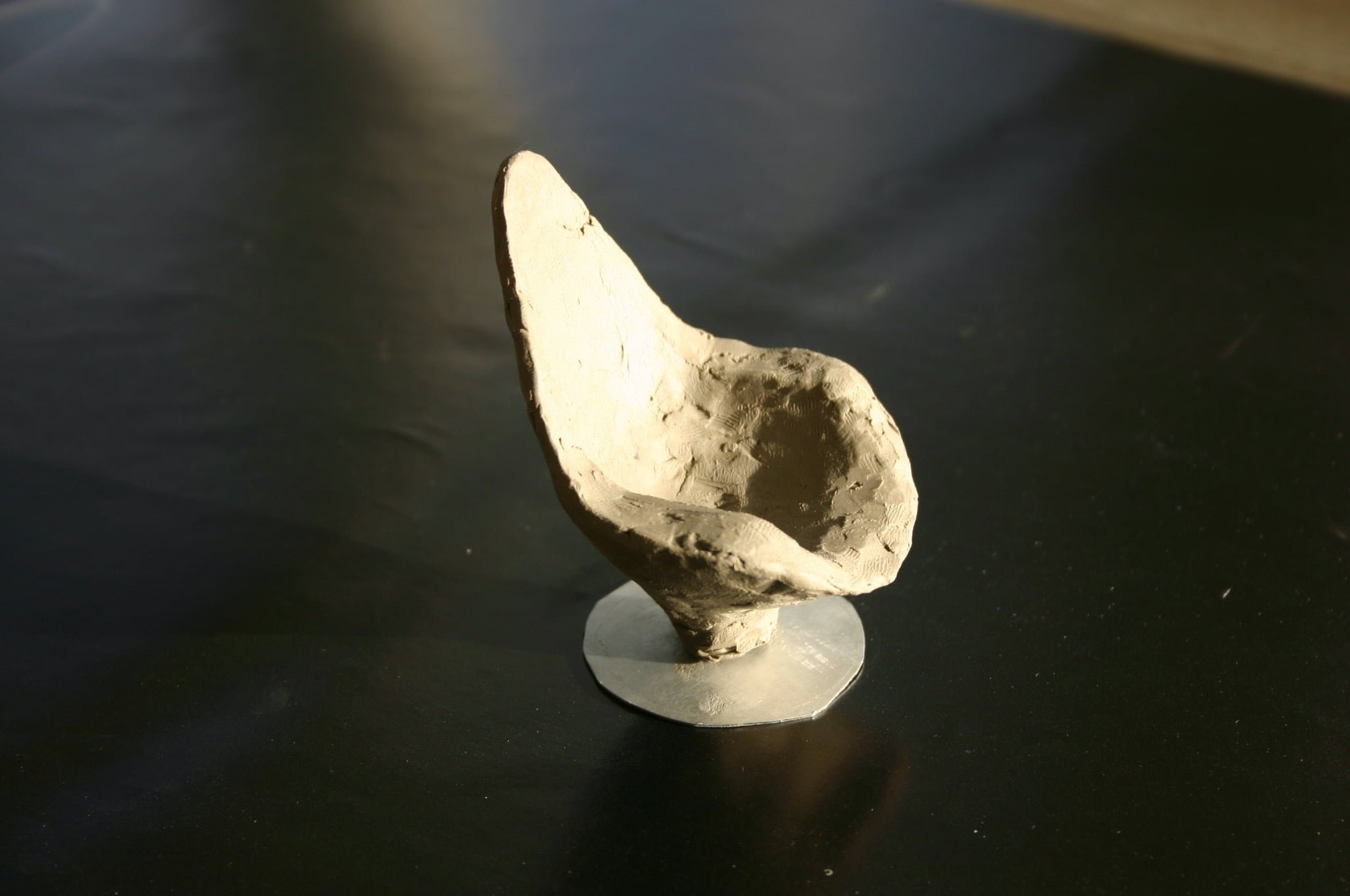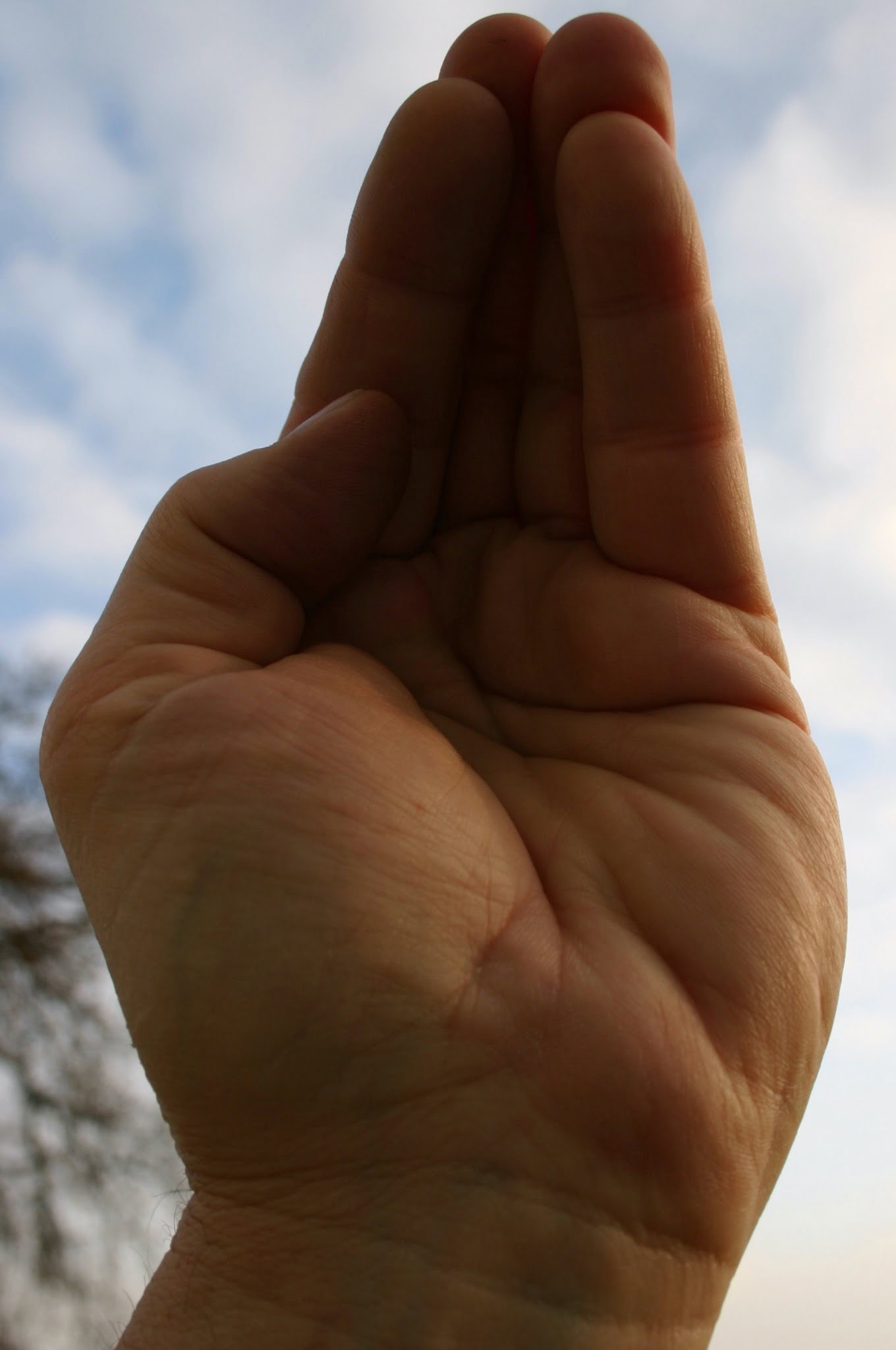 Erik Magnussen was a good yachtsman – always optimizing the basic gear and not wasting a puff of wind. He would gaze over the sea to find kindred spirits and go all in. Wanting his series of choices to be the best.
When he was asked to design a new toothbrush he bought one of the client's products and spent half a day rasping off the excess plastic while improving the ergonomic properties.
He did not aim at reinventing the wheel – nor did he focus on interesting, aesthetic effusions. He took a highly reasoned approach to every new design project. Carefully studied the existing supply and analyzed every problem from several angles. Behind this, almost scientific method, was a strong motivation for refinement. If he couldn't create genuine improvement with a certain design, he often forgot about it.
However, his training as a ceramist made it obvious for him that an item should possess beauty and be aesthetically interesting. But to him this quality was a result of the way he made the chosen material serve the given function.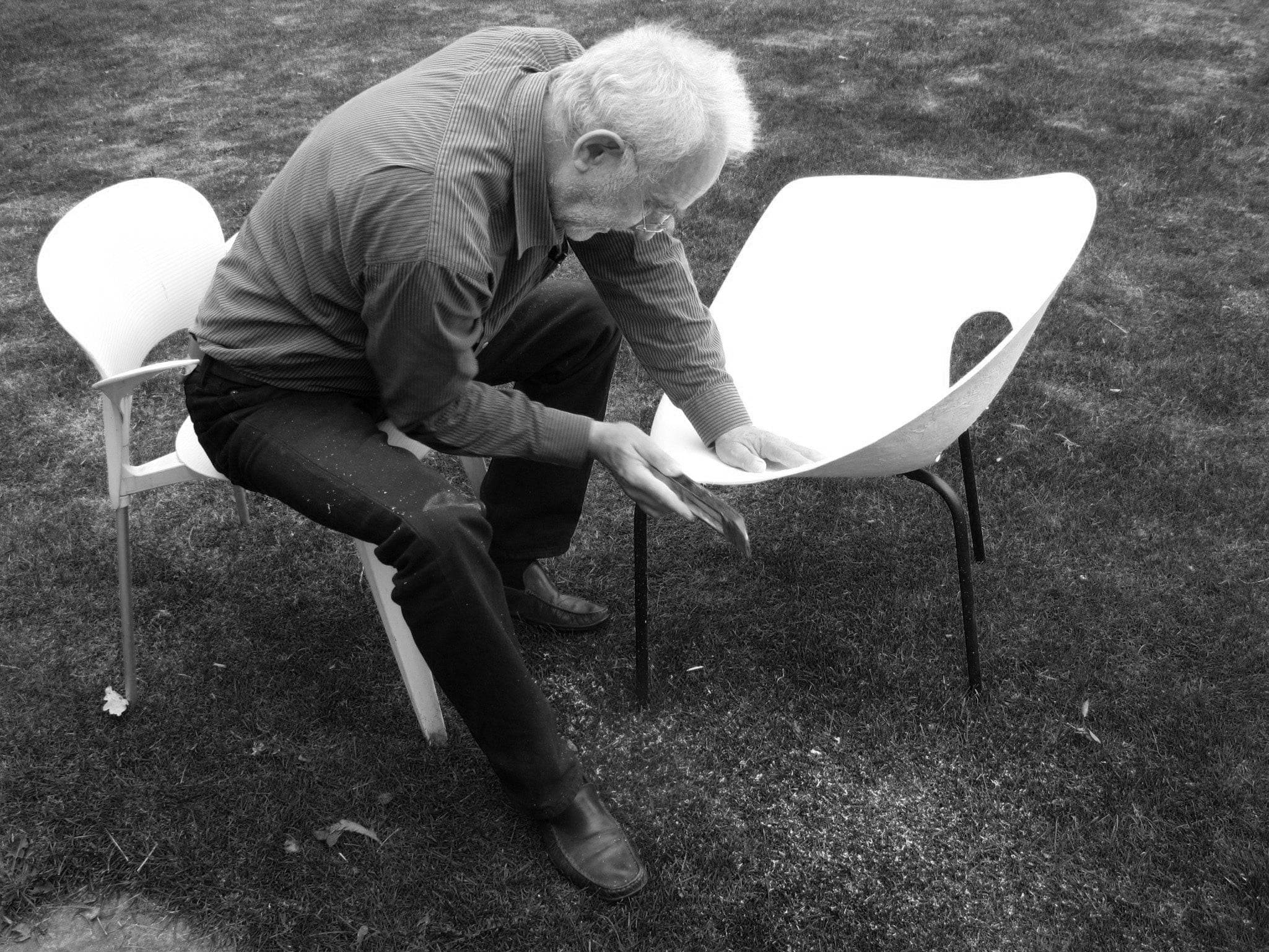 Look at his cutlery designed for Stelton. Like many other forks, knives and spoons it is punched out in a steel plate, but also arched, which makes the steel look softer, adds strength, reflects the light in an interesting way and makes the cutlery easier to pick up from the table. This refinement was reached through repeated modelling in plaster and other materials which he did with his hands.
He believed that objects, meant to be in close contact with the human body, had to be formed by hand. Adding feeling and sensuousness to the design.
"I'm a great fan of the American tenor-sax player Coleman Hawkins. When he played, he rarely repeated the same figure. Instead, he was always on the lookout for an even more refined expression. His music contains a questing and a versatility that is rare in any sphere. I like the perpetual pursuit of something even better, something more refined – the continual search for the perfect expression , the perfect figure, the perfect form." (Perspectives, 2004 by Bulthaupt, Hoffmann und Campe Verlag).
The 'Plasma' chair – produced by Engelbrechts – is another example of this refinement.
He had just designed a plywood chair – Chairik – with all the challenges of tailoring this rigid material to a soft body.
To Erik Magnussen it would be inexcusable to make a chair out of plastic which didn't give absolutely perfect sitting comfort. Plastic being considerably easier to shape. Taking his ceramic experience into this reasoning.
When his 'Plasma' idea took off, the chair you were just sitting on was suddenly sawed up and parts of it wrapped in chicken wire and plaster. At this point he had processed a lot – too absorbed to share.
He finished the model in his barn in France with his British workman friend, and had visitors from Denmark bring it back to a plastic molding expert. Filled with intentions – meeting the latest technology – facing another optimizing aiming to minimize material consumption, maximize stability, comfort and durability.
Not really focused on selling his ideas in the open market he preferred long collaborations with companies where he could collect deep knowledge about production technology and marketing. Entering a playful relation where he was involved in strategy, development, packaging design, catalogue design and in designing exhibitions for international fairs.
These long relationships allowed him to further refine his designs making use of new materials and technologies and adjusting to consumer demand. His thermo jug EM77 went through several of those refinements over time.
The almost daily contact also made him and his collaborators build larger product family's that he constantly reviewed as new demands or materials emerged…