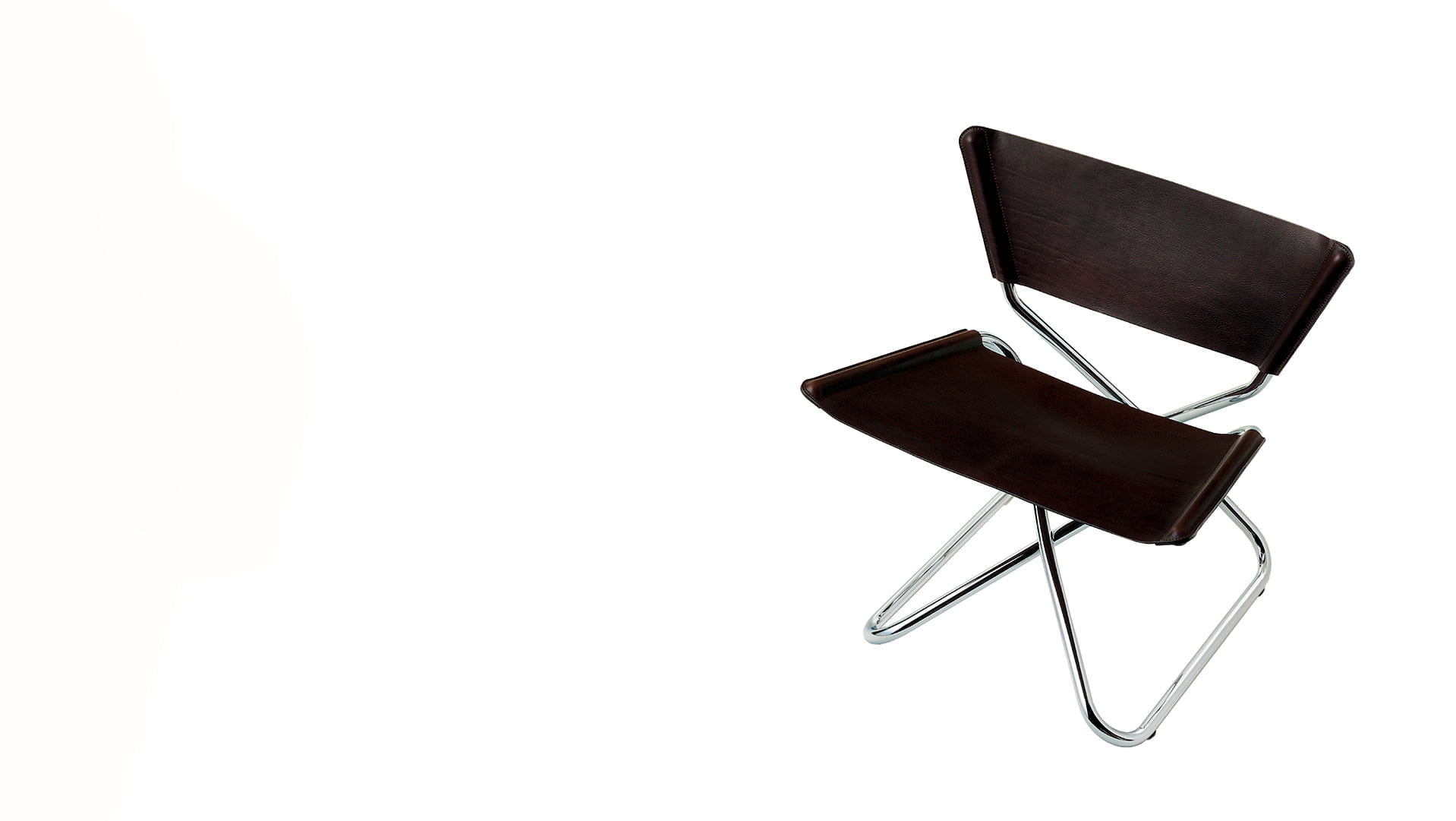 Bending and tubing were favourite themes in Erik Magnussens' furniture design. His very first chair connected inverted tubes using two hooks. The canvas/leather is kept extended by the tubes which also provide springiness.
The chair was first shown at the exhibition named Form68 at The Museum of Arts and Crafts in Copenhagen in 1968.
Torben Ørskov - an icon in the danish design sphere at the time - was the first to see Erik Magnussen's potential as an all round designer. He introduced the chair in 1968 - it was later included in the Engelbrechts collection.